Sustainable networks
To learn more about the business philosophy of the Georg Thalhofer Group, you only need a quick look at the slogan of the renowned specialist retail company: "Sustainable, reliable and innovative". These principles significantly shape the Group's actions – also with regard to its own network partners, said Stefan Thalhofer, Managing Partner in the third generation: "We very much enjoy working with companies that have clearly defined sustainability for themselves, both in terms of their products and in terms of working together as partners. We experience this focus on values with MEISTERWERKE."
The two companies decided more than 30 years ago to enter into a strategic partnership as equals. This partnership is still characterised by open dialogue and close communication today. "Whether they are a processor or builder, customers want to purchase a first-class quality product that has been manufactured from sustainably produced raw materials – preferably in Germany or Europe – and is suitable for healthy living. These purchasing criteria are becoming increasingly important," said Stefan Thalhofer, explaining the current development in the market, which also directly affects his company.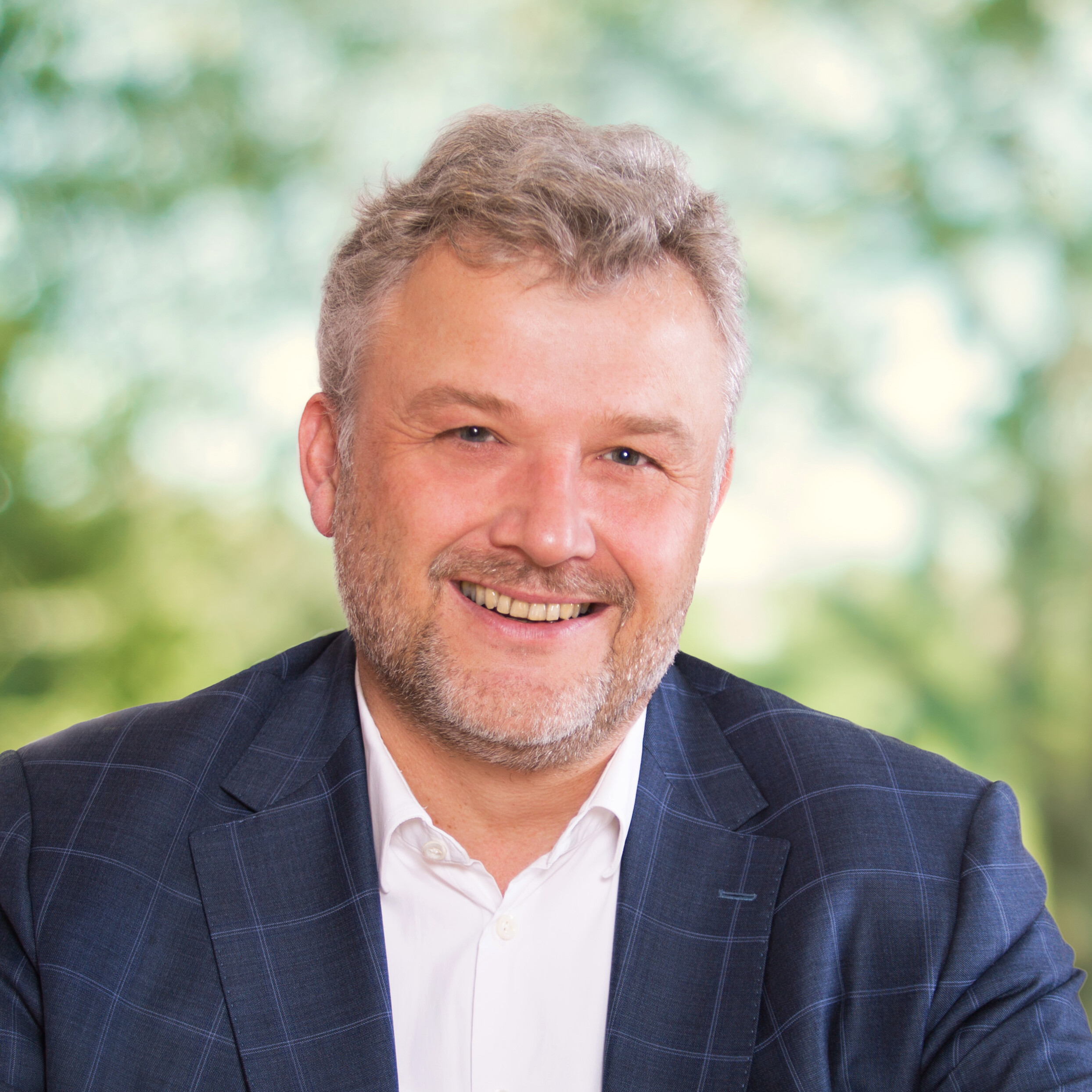 "We very much enjoy working with companies that have clearly defined sustainability for themselves, both in terms of their products and in terms of working together as partners. We experience this focus on values with MEISTERWERKE."
Stefan Thalhofer, Managing Partner of Georg Thalhofer Group
Making use of the opportunities of digitalisation
The Thalhofer Group, which is based in southern Germany and employs around 540 people, sells MEISTERWERKE flooring ranges and wall and ceiling panels at 16 locations. Since 2016 the company has focused on a comprehensive digitalisation strategy in order to be able to provide optimum support in the planning and visualisation of construction projects, among other things. "The Thalhofer Group certainly sets future-focused standards within our specialist retailer network when it comes to advising and staging our products – both analogue in showrooms, with high-quality design, and digitally, with the latest visualisation technology. In combination with excellent installation quality by the professional craftsman, this creates a total experience for the end customer, just as we as a manufacturer would wish it to be with our premium products in multi-level sales," said Ludger Schindler, Managing Director of MEISTERWERKE.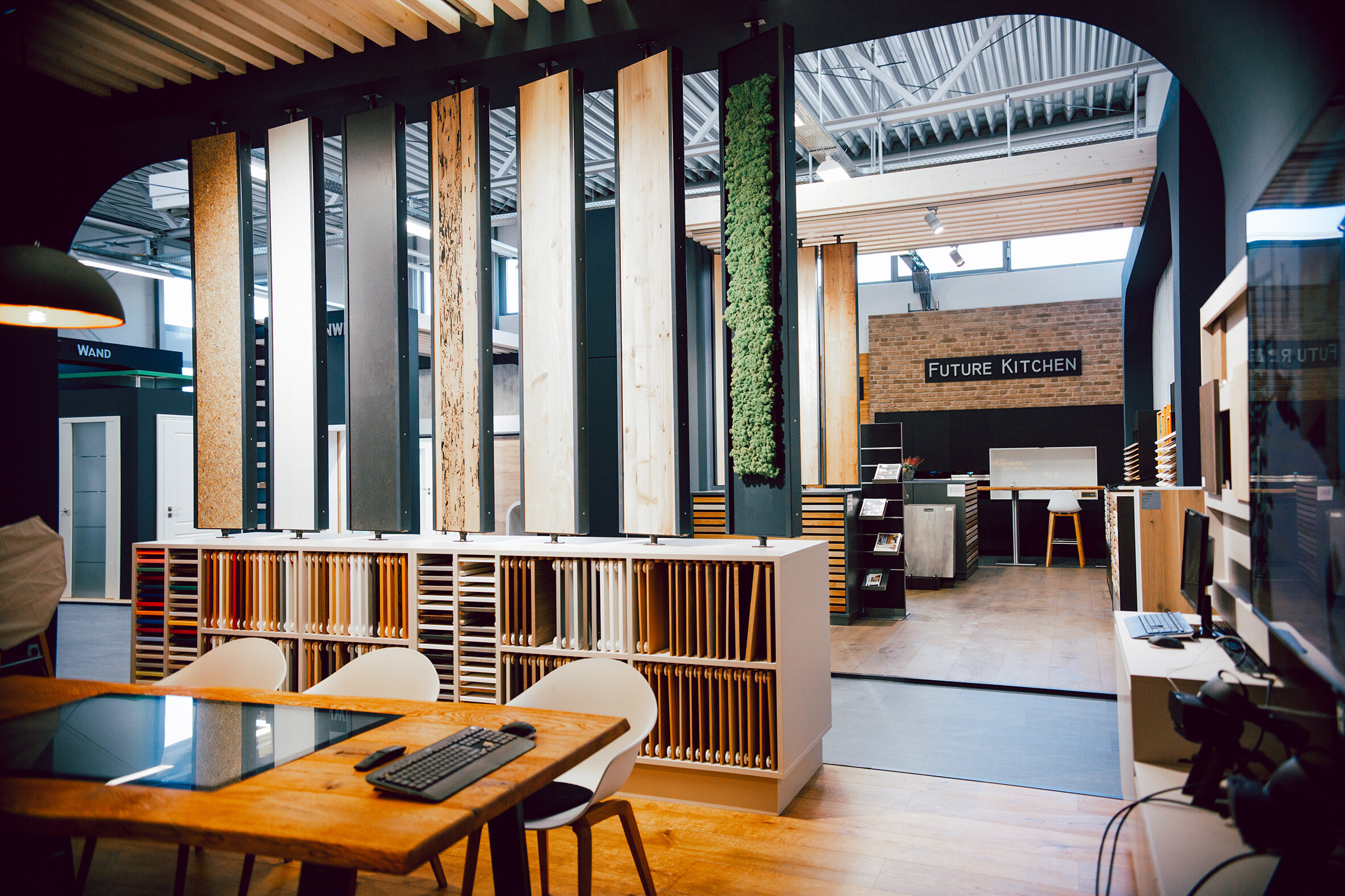 "The Thalhofer Group certainly sets future-focused standards within our specialist retailer network when it comes to advising and staging our products."
Ludger Schindler, Managing Director of MEISTERWERKE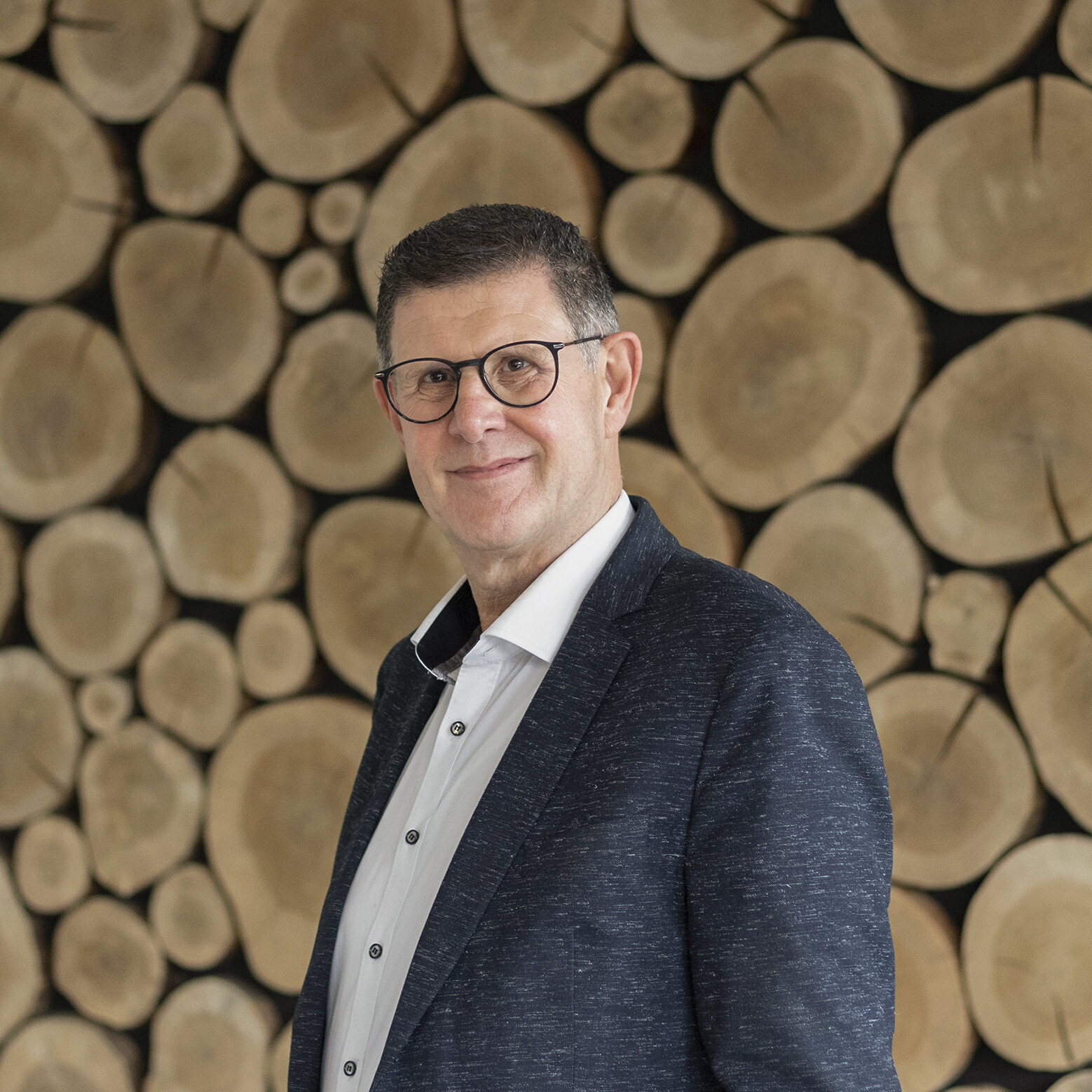 This division of tasks has worked very well up to now, but has faced new challenges, not only since the COVID-19 pandemic. The boom in demand and the accompanying shortage of raw materials have put the overall supply chains to the test, and buying behaviour has also shifted disproportionately toward online channels during this time.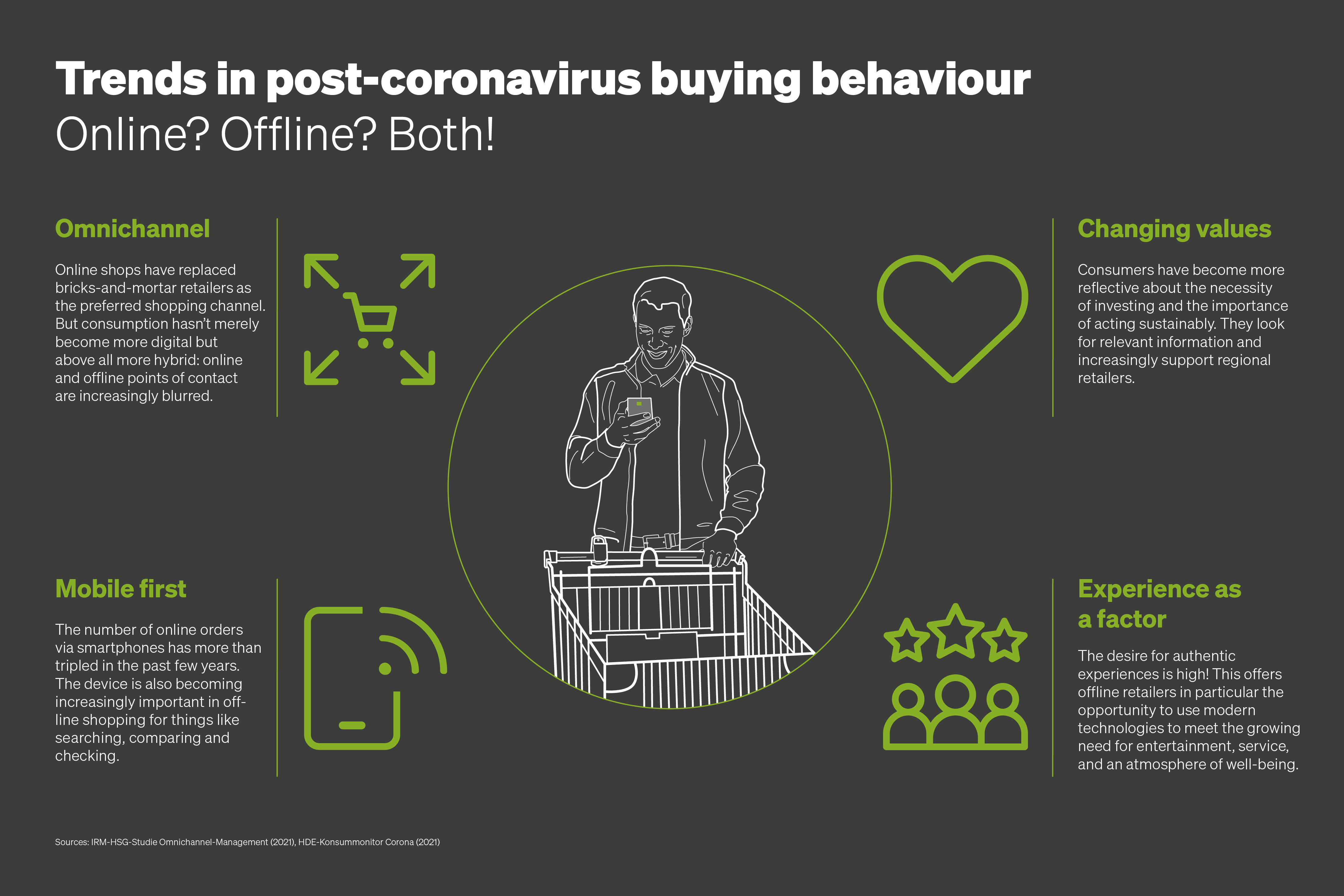 Ludger Schindler says partnership-based solutions are needed to benefit from this trend throughout the network: "There is still a lot to be done in some places, especially where digitalisation within the entire process chain is concerned. Intensive dialogue with partners like Thalhofer, which is boldly and consistently following its path with innovative concepts, is therefore of great value to us."
Intensifying recycling and reuse of materials
Changing purchasing behaviour on the customer side – driven by digitalisation – and supply bottlenecks for important raw materials on the supplier side: two of many challenges that MEISTERWERKE is currently facing. The limited availability of wood as a resource in the past year has in particular shown that new paths must be taken in the long term in order to be able to meet global demand. Spruce from the Sauerland region is shipped to North America and Asia at great expense and with a high environmental impact, creating a shortage in the domestic market. This underscores the need for more sustainable solutions.
An increasingly important building block in this construct will be the principle of the circular economy (cradle to cradle, or from origin to origin) – a model that is also to be implemented even more intensively in the product development and production processes at MEISTERWERKE. While wood waste is thermally recycled in milling and other production processes and the resulting heat is also fed back into the company's own energy system, the plastic waste produced during the production of design flooring (MeisterDesign. rigid) is collected, sorted and returned, sorted by type, to the individual suppliers. Here, 100 percent is fed back into the production process.
In addition to the circular economy aspect, which plays a central role in the selection of suppliers in the plastic-based baseboards segment, MEISTERWERKE continues to attach great importance on ensuring all suppliers of wood and paper products are PEFC*-certified. Close geographical proximity to the company is also important: around 35 percent of suppliers are located in the region and three quarters are in Germany – a fact that pays off not only economically in terms of lower transport costs. Despite strong growth in production in recent years, transport-related carbon emissions have been kept at a low level. Various raw materials that are not sufficiently available in the region, including oak covering layers for production of parquet flooring, are primarily purchased from other European countries.
New law for fair supply chains
To more effectively protect the rights of people around the world who produce goods and services for Germany in future, the German Bundestag passed the Supply Chain Due Diligence Act (LkSG) on June 11, 2021. The law will come into force on January 1, 2023. The prime objective is to uphold fundamental minimum social standards such as prohibiting child labour, slavery or forced labour. Companies are required to identify, prevent and eliminate such abuses at all stages of their value chain. Measures required by law include offering a grievance mechanism for people involved in the supply chain, as well as documentation and annual public reporting on due diligence compliance.
While the law will initially apply to German companies with more than 3,000 domestic employees from 2023, starting in 2024 it will also include companies with at least 1,000 employees. In future, smaller companies with 500 or more employees could also be held accountable. This demand is included in a current draft of the EU Commission for a Europe-wide supply chain law which goes beyond protecting human rights to include an obligation to prevent environmental damage and corruption.
Further information (German)
Sustainability only functions throughout the entire network
Promoting sustainable business practices both within a company and throughout the entire process chain requires a well-coordinated network. Guido Schulte also emphasises this point: "Sustainability works best in cooperation. This interaction between all the stakeholders involved is what turns isolated solutions into complex services across companies. For one company alone, the latitude for action is limited." This is one reason MEISTERWERKE not only maintains an intensive dialogue with its specialist trade partners and suppliers but is also very active at the association level. Through its management and other executives, the company is represented in a dozen federations and associations, including the European Federation of the Parquet Industry (FEP), the Multilayer Modular Flooring Association (MMFA), and the European Laminate Flooring Manufacturers' Federation (EPLF). "Dealing with sustainability issues is an ongoing process that is constantly bringing new insights to light. This makes sharing experiences with competent colleagues from the industry very important for us and it additionally drives us to continuously develop our company further where sustainability is concerned," Guido Schulte said.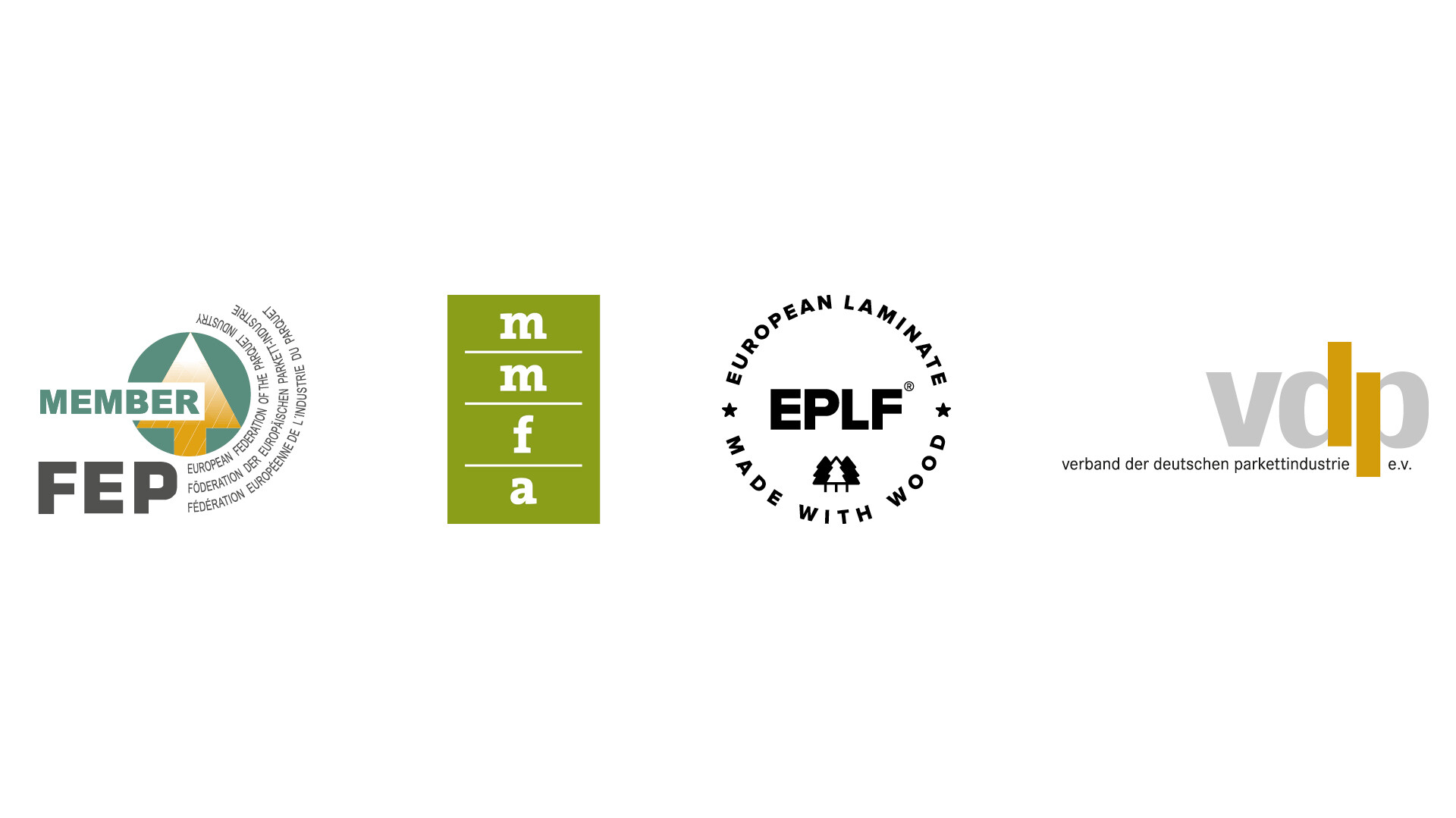 "Dealing with sustainability issues is an ongoing process that is constantly bringing new insights to light. This makes sharing experiences with competent colleagues from the industry very important for us and it additionally drives us to continuously develop our company further where sustainability is concerned."
Guido Schulte, Managing Partner
Other sections of the sustainability report